SUPPORT THE YPBHM . . .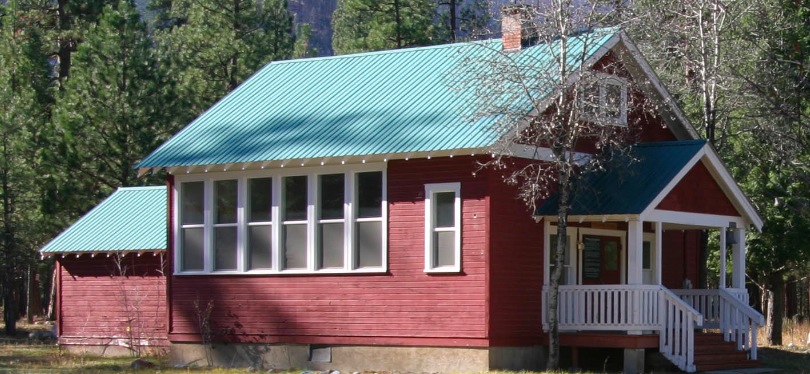 Thank you for coming to this page!

There are several ways you might support the Yellow Pine Backcountry Historical Museum…
Visit the museum… offer your insights… and if you like what you see, drop an offering into the donation jar

Consider volunteering to help with museum projects

Pass the word… Tell your friends about the museum and this website! For instance, you could…


DONATE ONLINE or BY MAIL
Through our "DONATE" button, you may choose any amount you'd like to contribute to YPBHM efforts, utilizing a PayPal account balance OR paying via credit card or online check. (You do not have to have a PayPal account – click the "Continue" link in the "Don't have a PayPal account?" area to left of PayPal login box…):

If you would like to donate or contact us by mail:

YPBHMuseum, Inc. – PO Box 17 – Yellow Pine, ID 83677
Any amount you may wish to donate will be greatly appreciated! (A check or money order may be made payable to: "Yellow Pine Backcountry History Museum" or "YPBHM". Thank you!)
DONATe via a WILL, TRUST, OR INSURANCE POLICY
Another option for some is to include the Yellow Pine Backcountry Historical Museum, Inc. in your estate planning. If you are interested in learning more about how to make this sort of bequest, we invite you to contact YPBHM president Bill McIntosh – president @ yellowpinemuseum.org – for an overview of the possibilities.
DONATe PHOTOS AND OTHER OBJECTS / INFORMATION
On our Photos page we will be explaining the procedure for submitting digitized images of old photos and other paper ephemera (such as letters, placards, and diaries) when that facility is set up. In the meantime, you may send them by email (in batches, if you would be so kind, if you have many) to: digital @ yellowpinemuseum.org
We are also collecting originals and true copies of these items, as well as other items, both large and small, of historical interest related to the Yellow Pine vicinity. (For instance, high-definition scans of whole pages of family albums of photos relating to the area are wonderful ways to share images of the backcountry in the museum – and they tend to be annotated with names and dates, which we love!) If you would be willing to donate, or lend longterm (or only for such time as it takes for copies to be made, if you're unable to do so), such objects, we would love to hear from you: contribute @ yellowpinemuseum.org
And we are interested in any other information you may have access to that others would like to know about, such as names of old-time property holders, stories (or snippets thereof) about pioneers and what-it-was-like-to-live-there bits and pieces. (We may in the future have online forums set up for the purpose of collecting these tidbits and tales.) Keep in mind that you might have ideas about what to collect that we haven't thought of yet! – and if you wonder, please do ask/suggest: articles @ yellowpinemuseum.org
Of course, with each option, you will be helping to ensure that the excitement of the Yellow Pine Backcountry Historical Museum carries on into future years… We can do a lot together!
THANK YOU SO MUCH FOR YOUR INTEREST IN THE
Yellow Pine Backcountry Historical Museum